The Play By Post Game Master Academy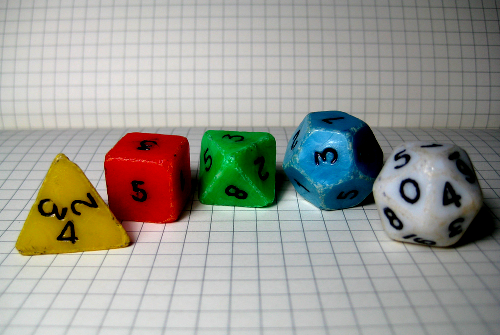 Thematic Music
"Artists should always think of themselves as cosmic instruments for storytelling."
So you want to become a great Game Master...
So you want to become a great Game Master? Or maybe you are a game master and want to improve or refine your GM skill sets, or maybe just learn a new system? You're in the right place!
What does it take to be a GM on DnDOG?
Site requirements to run a game require only that you apply for a game with a description of your game to demonstrate that you have a plan to ensure your game's success... but for many even this is a daunting task as they don't even know where to begin, possibly having some vague ideas but not knowing at all where to start.
What can I expect to learn from a full apprenticeship?
The full apprenticeship will take you from learning how to be a GM to the end of GM'ing your first game.
You will learn all of the core skills to be a GM and participate in several writing and skill exercises.
You will be coached on specific challenges to PBP such as dealing with player absence and tips on how to keep a game moving/prevent game death.
You will be questioned and asked to demonstrate working knowledge of the information in the presented materials which will spawn discussions and critiques.
You will learn and demonstrate working knowledge of several advanced GM specific digital tools provided to you for free.
You will review a one-shot game thread that will provide you with an example of an adventure and play.
You will create your own one-shot adventure to include maps, setting, and appropriate encounters designed to challenge your PCs (You may use the provided pregenerated adventure your first time through, but will still create one of your own by the time you complete the course).
You will run this adventure with a unique group of hand selected, provided PCs that are ready to adventure with myself as your Co-GM, communicating with you privately, behind the scenes to assist you with any questions or issues you might have. The whole team will also be available to assist and answer questions about rules and creative suggestions.
With demonstrated success in this controlled environment you will then be given the opportunity to become a permanent member of the Eternity's End GM team, or you may start your own adventures on DnDOG, now having successful GM experience under your belt, or you can do both! You may even decide to eventually try your hand at being an EE staff member or tutor other apprentices with this program, helping share the joy of gaming with many more people!
Why Should I Apprentice?

There is no one right way to be a Game Master (GM) a.k.a. Dungeon Master (DM) and the process itself is highly subjective and stylized, but there are lots of things you can do and learn that will help ensure the success of your game as well as hone your core skills as a GM so that you and your players have lots of great and fun adventures.

Many choose to be completely self taught without ever relying on the resources in this thread, and that is OK! But for many, possibly even most, it is very good to have a mentor to apprentice under.

There are two paths you can take to complete this task with the resources here.

Which path is best for you?

The first is the self taught method where you simply review the materials of core skills to be a GM on your own. This method works for many, though for most, having an actual mentor to question, a specific system to learn, a controlled environment, and helpful critique is highly valued.

If you would like to take the self taught method, simply read through the guides linked in my signature and you will be given the core tools to run any game with any system in a PBP setting with great success... however, if you would like to apprentice this program now exists for the sake of encouraging gaming that will cover all basic and advanced techniques specifically for the Pathfinder system. You will also, upon completion, have earned a diploma certifying you as a Master Play By Post Games Master.

Why Pathfinder?

Because

all

of the rules are completely free and available to you online while other SRD's (system reference documents) usually restrict some or much proprietary content, while Pathfinder gives you all of it for free! Not only does this benefit you, but also your players because they will also have access to all of the same materials you use for your game. Further, it would be impossible to tutor for every single PBP rules system, and it so happens this is the most accessible RPG system for PBP players by far.

What is Pathfinder?

Quote:

The Pathfinder Roleplaying Game builds on more than 10 years of system development and the largest open playtest in the history of tabletop gaming to create an unparalleled fantasy roleplaying experience.
-Paizo

Players/GMs that are familiar with Dungeons and Dragons 3.5 or any D20 system will find many paralells in the rules system.

Specifically this means you will be learning how to run a fantasy genre game, which is by far the most common type of game you will see on this or any other competitor PBP site. The skills you learn and experience you gain can easily translate into any setting of any kind, and most of what you learn will also transfer to running other game systems as well.

What if I don't like the Pathfinder world of Golarion as a setting?

The setting you will apprentice under is not Pathfinder: Golarion or even Pathfinder Society, but rather

Pathfinder: Eternity's End

, which boasts the largest collection of GMs for a single game on this site, all of which are experienced and dedicated to the success of this this massive multiplayer play by post experience. This setting is much more diverse and will allow you to run any kind of adventure you can imagine with fantasy characters, even including sending them to future worlds or other exotic settings!

Who will I apprentice under?

You will study specifically under myself (WoLT) and have access to the full team and staff at Eternity's End as well as all of the vast resources and team member experience that go with that. Over time additional instructors will be announced.

My credentials for tutoring include not only writing the guides that have helped teach hundreds of players to become excellent PBP GMs, but also gaming experience with many systems stemming back to 1992 and a specific passion for PBP style RPGs as well as being the founder and Head GM of Eternity's End and GM of the World of L'Tiene saga, an extensive and rich PBP home-brew game that has been actively running since 2008 with great success and many readers. I am also published in the DnDOG site e-zine "Explosive Runes".

The team at Eternity's End also boasts tons of collective experience, accolades and specialized expertise in many facets of RPGs as well as each member having their own great PBP successes.

What is required to apply?

Prerequisites:

1) Must have 100 posts on DnDOG.

2) Must have the capacity to post at least once per weekday, preferably more, exceptions being noted for acceptable absences due to real life interference which are to be notified as they occur.

3) Must be willing to engage actively and devote time to this endeavor. There is a lot to learn and many things to do in order to hone your GMing skills.

How long does apprenticeship take?

That depends entirely upon you. The more experience you have and the harder you work at it the faster it will be. Even so, this isn't a short term commitment. You will learn many, many things in your apprenticeship, even if you are already an experienced GM.

How do I apply?

Step 1: Apply to the apprentice program

HERE

. Be sure to post in private tags.

Include the following information:

That you are applying to be a GM Apprentice.

Answer:

How long have you been Gaming?

Why do you want to be a Game Master?

How long have you experienced PBP Gaming?

Have you ever attempted to run a table top or PBP game before? If you can link a game you have run, please do so.

If your have run a game before, whether table top or PBP, what was your experience like? What were your strengths and weaknesses/challenges as a Game Master?

Understand that your apprenticeship will be accepted as soon as it a slot is available and I will take on as many students at once as I can reasonably accommodate, which will vary drastically depending on how much attention each apprentice needs and how fast they complete their curriculum. If a wait period of over 7 days is expected you will be notified of this in your application with a projection of about when you might be able to participate in apprenticeship.

This thread has been requested to be locked and stuck by Birched. Please do not respond to this post.

__________________