» Stats
Members: 53,744
Threads: 123,680
Posts: 6,118,470
Top Poster: hvg3akaek (55,876)

Welcome to our newest member, MexicanMob666
» About RPG Crossing
If you'd like to craft stories and play role playing games
with thousands of people from around the world,
you've come to the right place!


RPG Crossing is a 40,000+ member online community that focuses on play by post role playing games (PBP RPG) and features such systems as Dungeons and Dragons (2e, 3e, 3.5e, 4e, 5e), Pathfinder, GURPS, d20 Modern, Serenity, Star Wars, Storytelling (World of Darkness) and many more. We are an active community with many new games looking for players every day, and with plentiful guides and tutorials for the new player and the veteran alike, including: New Player Solo Games to introduce new players to PBP and/or RPing; and DM Mentoring - a forum full of collaborative DM tools.

We also publish Explosive Runes, a terrific free role playing magazine with stunning artwork and great articles.

Free membership also gives access to our character sheets. We currently host over 82000 sheets for 10 different role playing systems!
» News
"Nordic Spirit" awards from Norse Foundry for exceptional participation & citizenship
Dec 14, 2019 - 10:58 AM - by Birched
Norse Foundry has donated some excellent prizes to our drive. So good, in fact, that I'm going to create a new mechanism for claiming them. I'd like to recognise people who go the extra mile to contribute in every way to the drive -- through memberships AND direct donations -- and who also act as amazing citizens of our community.

There are two levels of Nordic Spirit Award, and fulfilling the criteria of either of them should make you feel good about yourself. Anyone who qualifies for either of these is fantastic in my books -- now you just get a nice prize for it, too. Starting now, if you fulfill the criteria of one of these awards, please post in the Nordic Spirit awards discussion thread to stake your claim. This is not necessary (you will... [Read More]
Let's end this week right: Pelgrane Press prizes for our membership and charity drive
Dec 13, 2019 - 5:32 PM - by Birched
Happy Friday!

Let's kick off the weekend with another giveaway for membership and charity drive participants!

One of our steadfast supporters Pelgrane Press has donated some awesome PDFs for RPG Crossing's membership and charity drive! The next eight people to ... [Read More]
We all need more Chaosium! Prizes for the next 12 charity drive participants!
Dec 09, 2019 - 3:05 PM - by Birched
All these prizes have been claimed.



... [Read More]
Super charity drive update! Donations doubled until Dec 20, plus Kobold Press prizes!
Dec 05, 2019 - 6:57 PM - by Birched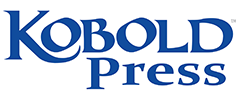 First of all (and keep reading for amazing Kobold Press prizes for top donors): I am so happy to announce that due to the generosity of site member Rukellian, who has been a big supporter of the Brain & Behavior Research Foundation drive in previous years, all donations made before December 20 will be matched! Yes, that means that it is much more likely that we will reach our donation goals and that every $25 full year membership purchased will end up getting one or two bonus months tacked onto it. Yes, that includes the beginning part of the drive, so all those donations that were matched and doubled will be doubled again. Yes, there is a maximum Rukellian will donate, but although I doubt you will reach it, I challenge you to try!

Want to participate by purchasing a $25 membership for yourself or someone else? This is the link for that: ... [Read More]
Starfinder Sheet Crunch Session
Dec 04, 2019 - 6:28 PM - by Birched
Some time ago, I promised to add a Starfinder sheet. Well, that time has stretched out for many personal reasons that I won't get into, but I've taken a few stabs at getting the darn thing done and it's pretty close but languishing on the 'not an emergency' pile. One issue I have is that I've never played the system (although I understand that it's very close to Pathfinder 1e, so I have some basic understanding of what's going on.)

So here's the plan: on Friday afternoon (Dec 6) from noon to 4 pm Eastern I am going to be present at the RPG Crossing-adjacent discord channel, specifically this one: https://discord.gg/CP7Web, in the real-time-with-birched channel.

There, I will give a link to the sheet, and take comments and try to make fixes in real time and just get it done.

Four hours might be too long. Sounds exhausting! But let's see how it works. Hopefully at the end of the session or, if there are a few things that will take longer to solve, within a couple of days, it'll be up and public for everyone. I know the time isn't perfect, but it's the only block I could free up.

Thanks!
- Mark / Birched

PS The discord server is not an official part of RPG Crossing. Think of it as a fan site. I don't run it, I don't administer it, and it is not subject to the same rules this community is. You have been warned
... [Read More]
Magpie Games prizes for the next 8 charity drive supporters!
Dec 04, 2019 - 8:06 AM - by Birched
All claimed



The ever awesome Magpie Games has put up two items for the drive! The next NONE REMAIN

EIGHT

people to ... [Read More]