» Stats
Members: 51,138
Threads: 117,863
Posts: 5,799,941
Top Poster: hvg3akaek (55,123)

Welcome to our newest member, GarlandJ01
» About RPG Crossing
If you'd like to craft stories and play role playing games
with thousands of people from around the world,
you've come to the right place!


RPG Crossing is a 40,000+ member online community that focuses on play by post role playing games (PBP RPG) and features such systems as Dungeons and Dragons (2e, 3e, 3.5e, 4e, 5e), Pathfinder, GURPS, d20 Modern, Serenity, Star Wars, Storytelling (World of Darkness) and many more. We are an active community with many new games looking for players every day, and with plentiful guides and tutorials for the new player and the veteran alike, including: New Player Solo Games to introduce new players to PBP and/or RPing; and DM Mentoring - a forum full of collaborative DM tools.

We also publish Explosive Runes, a terrific free role playing magazine with stunning artwork and great articles.

Free membership also gives access to our character sheets. We currently host over 82000 sheets for 10 different role playing systems!
» News
A bonus for all membership and charity drive participants from Postmortem Studios!
Dec 18, 2018 - 11:36 AM - by Birched
James "Grim" Desborough of Postmortem Studios has donated PDF copies of Invaderz: Pocket Edition and Pinup Dungeon 1 - Dark Elf, Grick, Mimic, Goblin, Mephit to every participant in RPG Crossing's membership and charity drive who renews their own one-year membership, receives a one-year membership as a gift, donates $10 or more through our team donation page, or donates matching funds.

You can thank him by checking out his ... [Read More]
Embrace the madness! Call of Cthulhu PDFs to the next five drive participants!
Dec 18, 2018 - 10:37 AM - by Birched
3 left at 10:23 pm Eastern on Tues Dec 18


Chaosium has the stage.

That's right. Prepare for madness!

The next five people to purchase a $25 membership as part of RPG Crossing's membership and charity drive (each includes a $5 donation to charity) can pick one whatever is left in this list of Call of Cthulhu PDFs. We have one of each, so if you have a favourite, be quick!

The Two-Headed Serpent
https://www.chaosium.com/the-two-headed-serpent-pdf/

Down Darker Trails
https://www.chaosium.com/down-darker-trails-pdf/
... [Read More]
Big prizes from @KoboldPress for the biggest donors to @BBRFoundation!
Dec 18, 2018 - 8:48 AM - by Birched
This is a big one, folks.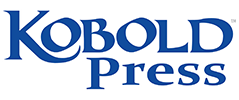 Wolfgang Baur of Kobold Press has donated four outstanding prizes in support of RPG Crossing's membership and mental health charity drive.

This is how it's going to work: the top four (non-anonymous) direct donors* to the Brain and Behavior Research Foundation through our donor page will each get one of these prizes. First place will pick first, and so on down the line. Donations will be tallied at the end of the drive (end of day January 1, 2019.) And of course, you'll also get the bonus items that other drive participants receive.

Item #1, set of 5 Kobold Guides, retail value $75
Kobold Guide to Board Game Design PDF
Kobold... [Read More]
Bugs, small wardens, and teddy bears oh my! From the great Orcs Unlimited!
Dec 14, 2018 - 11:07 AM - by Birched
These PDFs have all been claimed.


Orcs Unlimited has generously donated four PDFs to our membership and charity drive to benefit the Brain and Behaviour Research Foundation! The next four people to purchase full year memberships (with each contributing $5 to charity) will receive their choice (from the copies remaining) of one of the following (please pm me to let me know your ranked preferences):
We Hunt Bugs (2)
Small Wardens
Escape from Teddy Bear Island

... [Read More]
Hero Kids PDFs for RPG Crossing's membership and charity drive participants!
Dec 13, 2018 - 11:19 AM - by Birched
Justin Halliday of Hero Forge Games has stepped forward to offer the Hero Kids PDF to each RPG Crossing membership and charity drive participant who renews their own one-year membership, receives a one-year membership as a gift, donates $10 or more through our team donation page, or donates matching funds*!

Thanks Justin and Hero Forge Games! Please support them in return by checking out their lineup at drivethrurpg!

Game on!

- Birched

PS ... [Read More]
November Post of the Month (POTM)
Dec 12, 2018 - 6:03 PM - by dirkoth
November is past, taking with it the leftover turkey and mashed potatoes. Now, the busy holiday season is on us, but before we get there... we get to name the Post of the Month for November!

Another close battle between some excellent posters, but like always, it comes down to one. And that one, for November, is Ekidnu!


You can read the winning entry HERE, so please, go and enjoy it!

Hrani (Inem) and Mara (played by ekidnu) are chasing a culprit in Lepidstadt, one they think is connected to a grizzly set of murders that their friend, the sentient flesh golem Sullivani, has been framed for. Mara, the stalwart champion and party face, cannot walk as quickly as Hrani because she is a mermaid cursed with legs. So, in order to help, she comes up with a creative solution. Using her hat of disguise, she draws attention to herself and hopefully to the fight that Hrani might find himself in shortly, by putting on the form of someone from Part I of Carrion Crown, a young girl who died at the hands of the ghosts Mara and company defeated. It's sweet, in a subtle way, and to players of CC since then, very impactful.


Please congratulate Ekidnu, and be sure to enjoy the other nominations from November 2018. You can find them here. Each is an... [Read More]